Hey Fitness Family in Loveland,
Its Cowboy Ryan, Loveland's Local Fitness Expert and owner of Cowboys Gym. Okay for my birthday resolution I decided to join the hundreds of clients getting outstanding resultswith my 14 day Fat Flush program.
I am going to update you of what I am doing and my progress. Also you'll learn some things along the way and I hope to inspire you to take your fitness journey to the next level. 
The best way to start this off is show you my starting photo back in Nov 2016. 
Everyone has a story of what happened to
them and how they got bucked off their "Fitness Journey"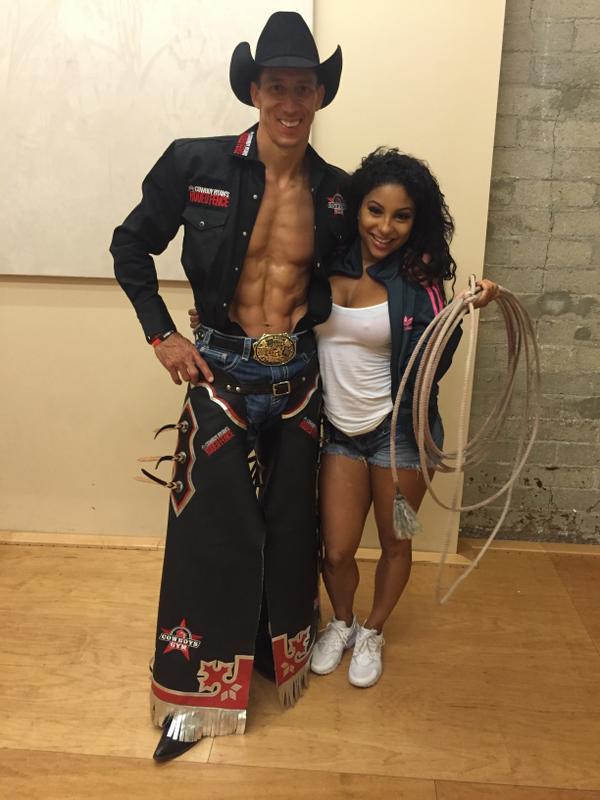 Here is my story: 
Last fall I was in amazing shape and then 
my brother was paralyzed in Nov 2016
and sent to Craig hospital in Denver
I made him a commitment to apply every
bit of knowledge, coaching, motivation and
training experience to help him
I threw every workout program, diet & tricks I had,
plus designed a few new ones like 
14 day fat flush, 28 day rapid results
"Bungee Core" workouts and 
every ounce of my energy to help him daily. 
Three days before he checked out of 
the hospital to return home and live in a
wheel chair forever he gained use of
Doctors were astonished and did more testing …
One of the technicians said he's been 
doing this 25 years and my brother 
is the first patient ever to have such 
This is what controls the use of the lower body.
so now he has qualified for 
an extended 3 month program to primarily 
WOOOHOOO … That's What I'm Talkin About!
Now this is where my story begins – 
I'm sure you know what it's like to 
give to everyone else except yourself, 
My health, fitness, 
foods and 
so 4 months later here is
-feeling 
horrible about my gut 
-fat hanging over my pants
and just down right … feel like SHI%
Well I've been feeling like this for about 
2 months and finally I SNAPPED 
in my head and refuse to live
Especially after seeing the results 
On my birthday I filled out
the Goals sheet on my 14 day fat 
flush and that's where life
instantly began to change. 
Here is my starting photo, 
NOT a proud
moment but I am getting started Now!
A journey of a thousands miles start with …
The First Step!
I will update you so you can see
the Fast RESULTS and Cheer me on!!
Kindest Cowboy Regards,
Cowboy Ryan
P.S. I'm sure you are looking at the photo saying, you look great
       BUT remember this … the biggest transformation in ANY 
       Successful fitness program is how you Feel about yourself.
Want to start your own 14 Day Fat Flush?